About us
---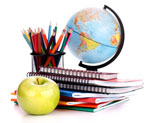 International Future School, (IFS) Dammam was founded on 3rd October 1998. IFS is licensed by the Ministry of Education, Kingdom of Saudi Arabia License No. 19/S (Boys) and 4332340018 (Girls). The school offers educational facilities at Kindergarten, Primary and Secondary Level. It prepares Secondary Level Students for IGCSE ( O levels ) and registers them at British Council.
The school tries to provide an atmosphere of personal growth in which each student may develop his/her intellectual, social and spiritual potentialities. The school attempts to involve the parents of the students in understanding the school and its objectives so that both teachers and parents can work together for the proper growth of every student.
The school seeks to instill in students rational, moral and spiritual values that can lead to true freedom, based on the promise that both the young and the society have rights and responsibilities. Every attempt is made to encourage personal initiative and setting of goals, consonant with individual personality and talents. Each student is taught to prepare himself /herself for fruitful and creative life after his/her education.
Facilities offered
---
At IFS, we have spacious classrooms, a well- equipped computer lab and library, a science lab with fixed apparatus, an adventure play area for kindergarten pupils as well as a large playground for boys and girls separately. We also offer transportation facilities to the students.
Faculty
---
The academic section is headed by the Academic Director, who works in close liaison with the co-ordinators of every section. The co-ordinators are in turn responsible to plan the school day to day curricular and non curricular activities with the support of supervisors. The whole staff works as a team to meet the needs of our students, thus enhancing the quality of learning and teaching at IFS.
Working hours
---
Sunday to Thursday : 7.50 am to 1.05 pm .