Admission Form
---
DOCUMENTS TO BE ATTACHED WITH THE ADMISSION FORM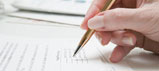 According to the Ministry of Education, Riyadh, Saudi Arabia, all the students seeking admission to the school, should submit the following documents in a seperate file to the school office at the time of admission.
Admission Form completely filled by the parents.

School Leaving Certificate from the School last attended.
However, no certificate is required for admission for K.G. I to Class I.

Photocopy of the passport of the child.
Photocopy of Mother's Passport in case the child has no separate Passport.

Photocopy of the father's Iqama and Passport.

Letter from the sponsor of the father stating that the father is employed by them.

Two Passport size photographs of the child.

Copy of the child's birth certificate.

Immunization records.